Under $30 Best Buy – 2023
30-Apr-2023

If you're a wine enthusiast on a budget, then you'll be excited to hear the following are some of the best affordable wines in New Zealand, all under $30. As someone who has tasted over 1,000 wines a year, I can tell you that there is no shortage of exceptional wines in this beautiful country. The country's cool climate and unique terroir provide the perfect conditions for producing high-quality, flavorful wines that won't break the bank.
While many people are familiar with the bigger producers, I believe that it's important to shine a light on the smaller, lesser-known producers who are also creating fantastic wines. I'm excited to bring you some of the best "Under $30 Best Buy" wines from New Zealand, including some hidden gems from these smaller wineries as well as the bigger producers.
I have split the wines into 5 groups. Get ready to discover new favourites and support our local producers. Cheers to great wine at great value!
[Riesling]
Pisa Range Estate Riesling 2015, Central Otago - This is a current release at 8 years of age, aged to perfection. Layered with complexities over citrus, minerals and a savoury palate.  https://pisarangeestate.co.nz/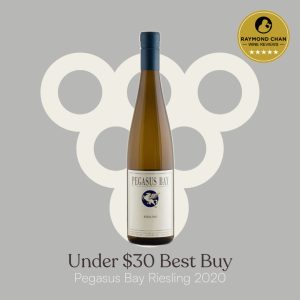 Pegasus Bay Riesling 2020, North Canterbury - Pegasus Bay is one of New Zealand's favourite Riesling producers. Botrytis-affected grapes are usually in the blend, adding richness and complexity. https://www.pegasusbay.com/
Terrace Edge Liquid Geography Riesling 2022, North Canterbury - Another excellent producer from North Canterbury, founded in 1999 by the Chapman family. It's a medium-dry style with weight and richness, excellent acidity balancing sweetness and provides vitality to this young wine. https://terraceedge.co.nz/
[Interesting Wine]
Outside The Box Wines Rosé 3-Way 2021, Marlborough - This one is a bit of a mind tease. 3 ways of winemaking techniques contribute to the uniqueness of this wine. Pinot Noir Rosé with a splash of Gewurztraminer, it's mouth-filling, interesting and well-made. https://outsidetheboxwines.co.nz/
Forrest Chenin Blanc 2022, Marlborough - Marlborough has more than Sauvignon Blanc to offer! This Chenin Blanc was planted by John Forrest in 1988 after Beth Forrest went to the Loire Valley and fell in love with Chenin Blanc. It's textural, unctuous on the palate with minerals, stonefruit, apple and ginger deliciousness. https://www.forrest.co.nz/
Maison Noire Teroldego Port 2021, Hawke's Bay - Teroldego is a native variety in the Northern Italy, Trentino area. Related to Syrah and Pinot Noir. This dark-skinned variety is packed with black fruit, herb, spice and refreshing acidity. Very moreish without cloying sweetness. https://maisonnoire.nz/
[Red]
And Relax by Unison Vineyard Red Wine 2022, Hawke's Bay - This is the first release of this wine, made from Syrah grown in the Gimbett Gravels, designed to be served slightly chilled. Why chill it down? The cooler temperature will emphasize the fruit notes and give the soft supple tannin more structure. In other words, it's tastier. https://www.unisonvineyard.co.nz/
Trinity Hill Syrah 2021, Hawke's Bay - Trinity Hill white label is consistently an over-achiever. Fruit was sourced from vineyards in the Gimbett Gravels, fermented in stainless steel to retain the freshness of the fruit, and in older small and large old barrels to build complexity. It's an attractive and approachable wine. https://trinityhill.com/
Ruru Pinot Noir 2021, Central Otago - Ruru is a producer in Alexandra, Central Otago. A sub-region that has the most extreme temperature change in the country. They produce Pinot Noir with elegant Pinot Noir with concentrated fruit, floral and delicate tannins. https://ruruwines.co.nz/
[Winter Wine, That's not Red]
Main Divide Gewurztraminer 2022, North Canterbury - Gewurztraminer was once well-loved with a promising future but is now deemed out of fashion with only 18 hectares planted in North Canterbury and 197 hectares total in New Zealand. But just one sip would be enough to remind you why you should Gewurztraminer! The lush tropical fruit rose water and a hint of sweetness are the perfect match for some spicy Asian fare. And this wine was fermented in oaked barrels, showing extra depth and complexity. https://www.pegasusbay.com/
Three Miners Miner's Right Pinot Gris 2022, Central Otago - Three Miners is situated in Earnscleugh Valley halfway between Alexandra and Clyde. Named after the gold miners who came to Central Otago in the 1960' for the gold rush. This is a dry style of Pinot Gris with pear and quince aromas along with spice and honeysuckle and a refreshing finish. https://threeminers.com/
Church Bay Reserve Rosé 2022, Waiheke Island - A Waiheke Island Rosé made from a blend of Merlot, Malbec and Syrah. The juicy ref fruit from is accompanied by a slightly meaty and savoury palate. Excellent weight perfect for a cooler winter night. https://churchbayestatewines.com/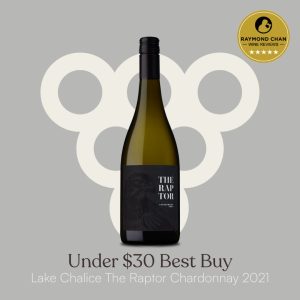 [Chardonnay]
Lake Chalice The Raptor Chardonnay 2021, Marlborough - The fruit is sourced from Central Wairau, wild fermented and aged in barriques. It's well-structured with a stonefruit and citrus core and nutty oak influence. https://www.lakechalice.com/
Maison Noire Fraicheur Chardonnay 2021, Hawke's Bay - The zesty Hawke's Bay Chardonnay is handpicked from a single vineyard in the Puketapu area by the Tutaekuri River, fermented in stainless steel and seasoned barrels. It's packed with lemon, grapefruit and mandarin aromas, and a touch of almond and honey. It's vibrant, zesty, full of good energy. https://maisonnoire.nz/
Hunter's MiruMiru NV, Marlborough - Hunter's is a member of Methode Marlborough, they produce sparkling wine in traditional method, using Chardonnay, Pinot Noir and Pinot Meunier. This has aromas of apple, yellow stonefruit and citrus preserves with a baguette crust, yeasty complexity. It's elegant with a well-balanced and creamy palate.  https://hunters.co.nz/
In conclusion, New Zealand offers an abundance of excellent wines Under $30. From classic varietals like Riesling, Chardonnay, and Pinot Noir to unique and interesting wines from lesser-known regions and varietals, there's something for every wine lover to enjoy.
By seeking out smaller producers and lesser-known wines, you can discover new favourites while supporting the local wine industry. And with the right food pairings, you can enhance your wine-drinking experience and truly savour the flavours of New Zealand.
Read full reviews and food pairing suggestions in expansions below.
FEATURED WINES IN THIS REVIEW